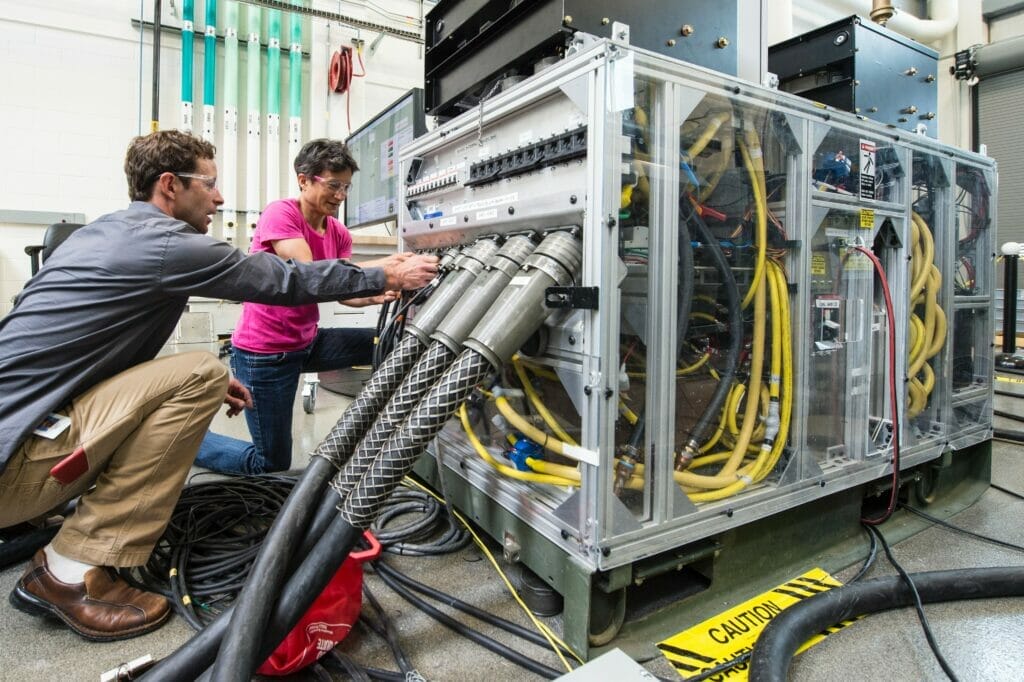 Easy Updates Manager has grown significantly since its start and as a disclosure, I no longer work for the Easy Updates Manager team, but I am extremely supportive of their efforts, hence this short review.
I've been working on-and-off for the Easy Updates Manager team for a better part of five years. Matthew Sparrow and I began with a plugin and helped turn it into a powerhouse. It is now the go-to plugin for managing WordPress updates. However, it does have competition, especially if WP AutoUpdates makes it into core. And it just might land in the next version (WordPress 5.5) or even later if it's not ready enough for more than 33% of the web.
So what's there to do in the meantime? For the time being, the free version of Easy Updates Manager is your best bet for updates. The team has uncovered most of the update bugs the WordPress plugin team is running into, cleaned up the user interface quite a bit, and put together a killer combination with their advanced options.
Today I'm going to talk about a hidden feature in Easy Updates Manager but it could be a lot better if it allowed specific functionality.
The Scenario: Multisite
Say you have a network of 100 sites and you want to get rid of a plugin aside from deleting it via FTP or going from site to site to check whether it is active or not. Wouldn't it be nice if there was a tool that told you which sites the plugin was active for on a multisite network?
Well, if you have Easy Updates Manager active, and go to its plugin screen, you'll see some useful information if you're on a multisite network.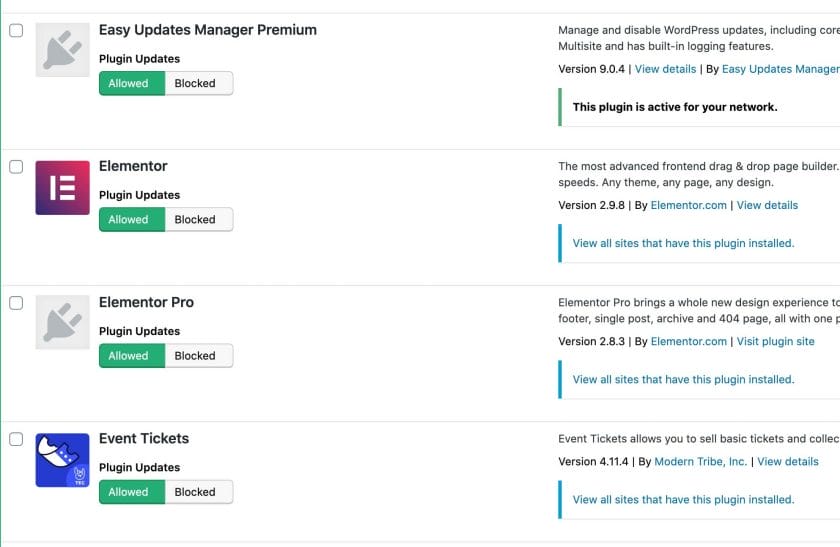 It'll tell you which plugins are network active, which are not, and you can click through to see which sites the plugin is active for. This saves the time of hunting down which plugins are active on a multisite network.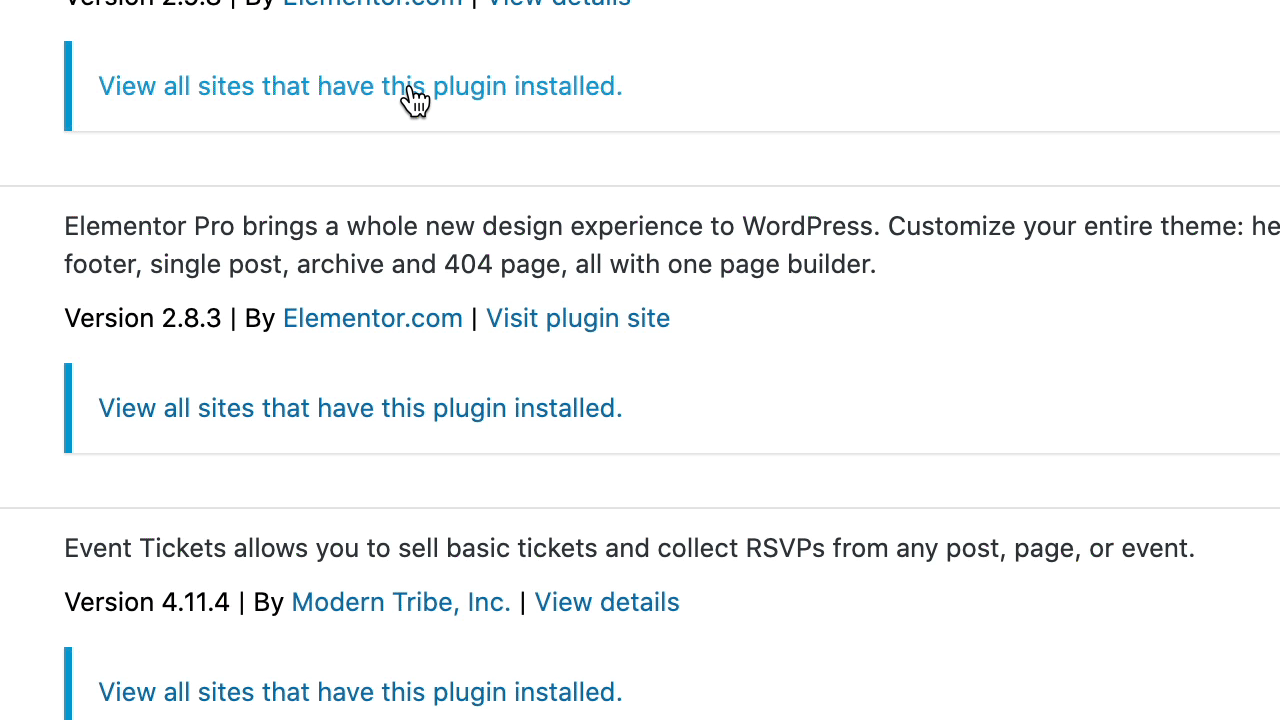 A huge time-saver. Now you know which sites the plugin is active for, and you can navigate to that site and deactivate the plugin.
Wishlist
I believe this feature alone would be worth getting the plugin if you run a multisite network. But it could use some work to make it perfect.
For multisite, I can foresee an Ajax process for deactivating the plugins across the entire network with one click. That would be super convenient.
Another wishlist item: sync the free version with GitHub every release. It'll allow you to accept patches from the community. Yes, it'll require up-keep and maintaining, but that's a big part of what the project is lacking: the people behind it.
That's it for my wishlist! Everything is optional except for the multisite one 🙂
Thanks for reading.
Oh yeah, get the plugin as well.