Setting up Event Tracking for Gravity Forms is easy and we're going to show you how.
Pre-Requisites
A Google Analytics account
See also:
Step 1: Get your UA code
The first step is finding your Google Analytics UA code.
Once you have it, let's proceed to step 2.
Step 2: Create a Google Analytics Goal

Go to your Google Analytics admin tab (shown above) and find your Goals. You'll want to create a new event based goal as shown in the picture below.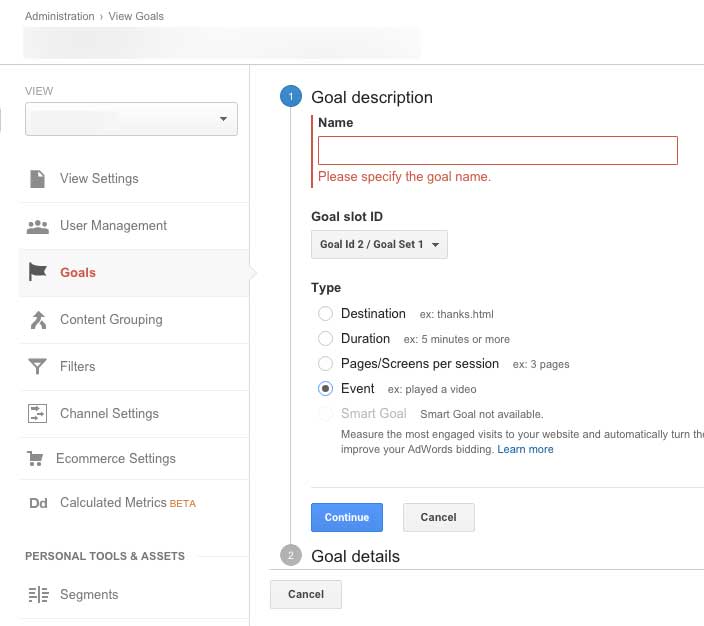 Once you have created your new goal, it's now time to fill out the event parameters to complete the conversion. In this example, we're using the event category called Forms and event action called Submission (you'll see later you can name these whatever you like).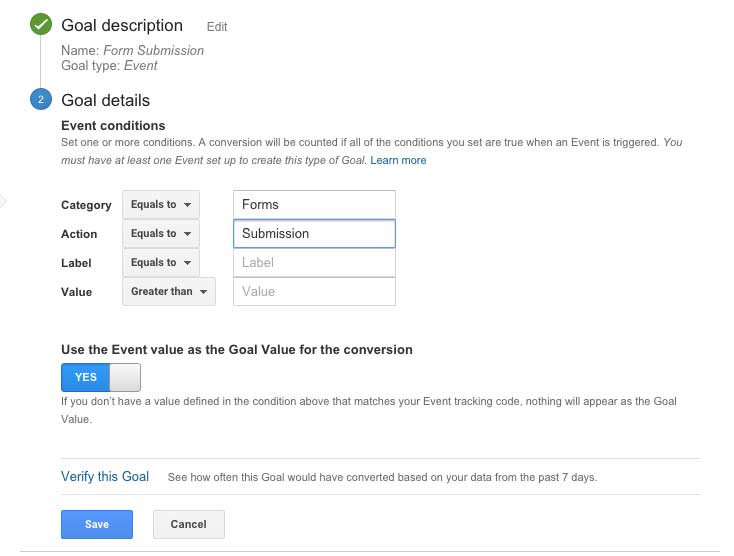 Step 3: Configure Gravity Forms Event Tracking Settings
Simply log into WordPress, go to Forms->Settings and find the Event Tracking tab.
Enter your UA code and hit Update Settings.
Step 4: Create a Feed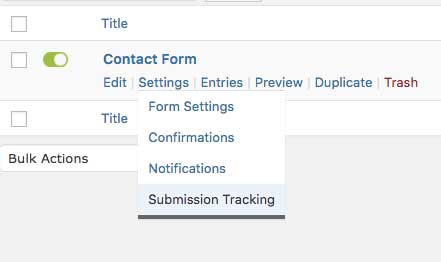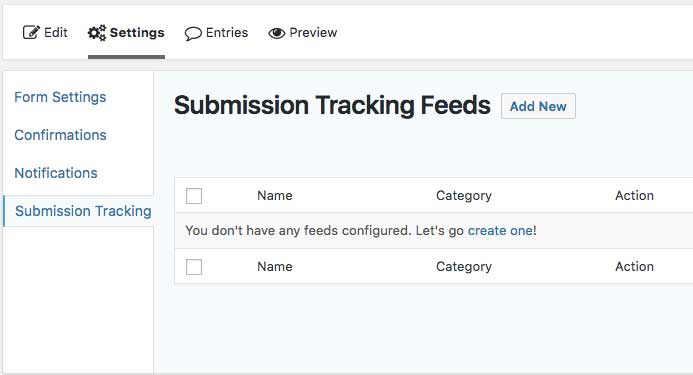 Once you add a feed, you'll be presented with a configurable list of options.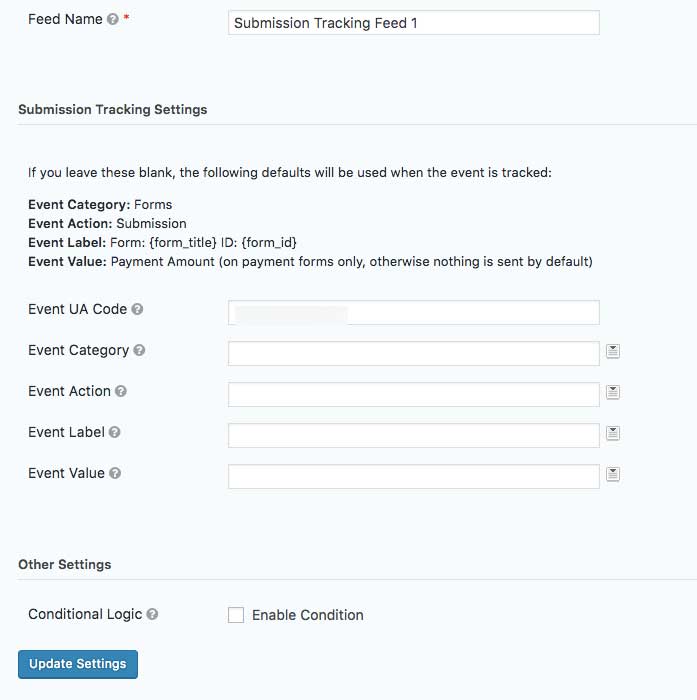 You can leave the defaults, or configure custom events. It doesn't matter as long as they match your Google Analytics Goals.
Check Google Analytics Real Time