Simple Comment Editing Options allows for more fine-tuning of the Simple Comment Editing plugin.
Why Simple Comment Editing Options
Simple Comment Editing has a ton of filters and actions, and honestly, not everyone is a programmer. Simple Comment Editing Options allows for options that'll enable editing of Simple Comment Editing's features.
Minimum Requirements
WordPress 5.0
Simple Comment Editing 2.3.0 or higher
Finding the settings
The first thing you'll need is to find the settings. You'll find these in your Dashboard under Settings->Simple Comment Editing.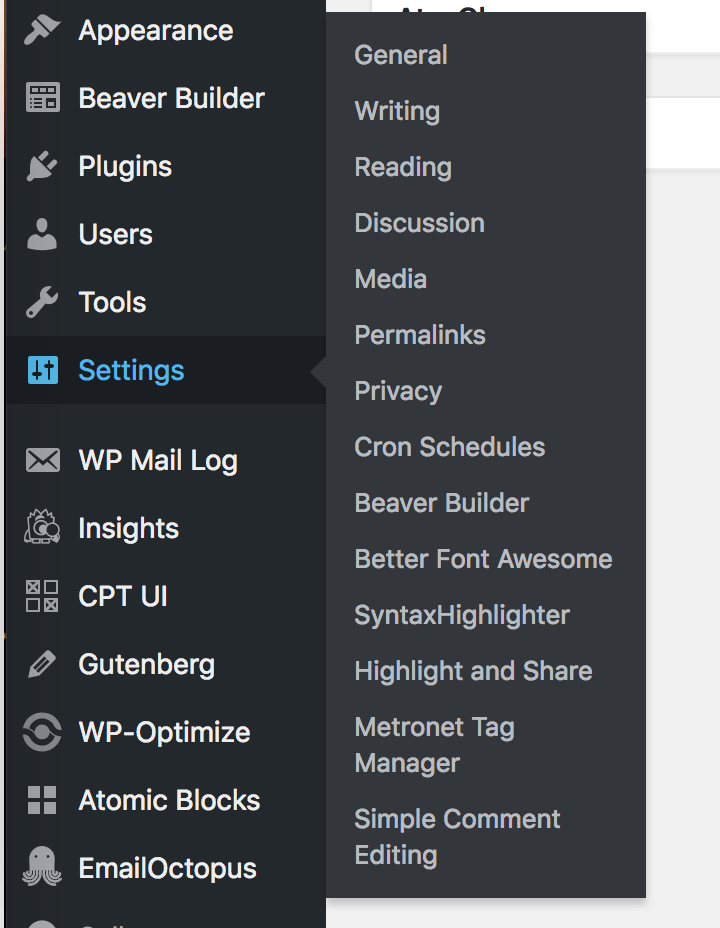 Enter your license
The next step will be entering your license. This will enable upgrades of the plugin. We have a lot of updates planned, so please enter your license key here.
Adjust the timer settings
You can adjust the timer settings, hide the timer settings, and even allow/disallow comment deletion.
Here's how it looks on the front-end with the timer disabled and deletion disabled:
Adjust the button theme
Do the buttons look awkward when editing a comment? Try out the new button themes. You can choose between none, regular, dark, and light.
You can even add icons!
Here's how it looks on the front-end with the Regular theme with icons enabled: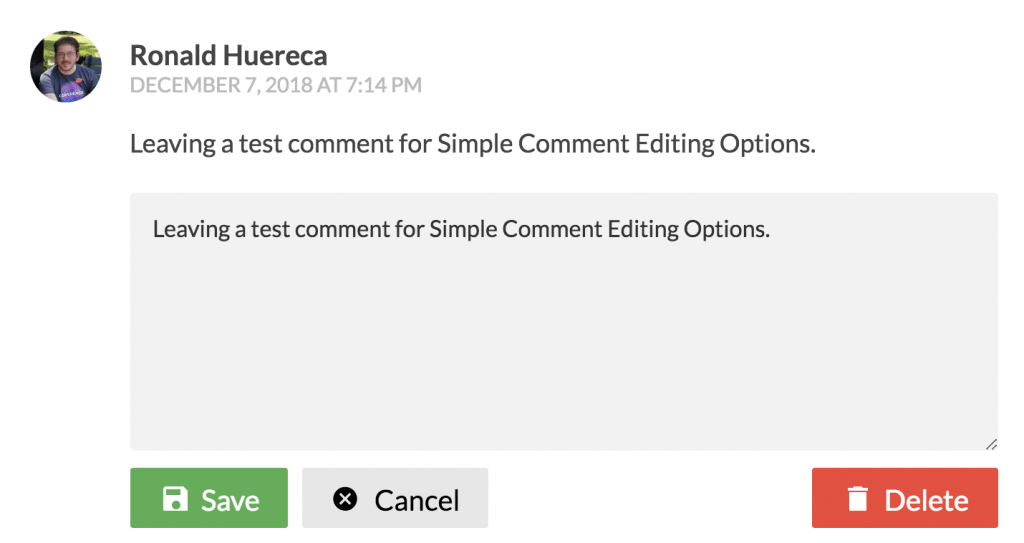 Configure messages
With Simple Comment Editing Options, you can adjust the messages shown to the user.
Receive email notifications
Receive an email notification each time a user edits or deletes their comment.
Set a minimum comment length
If you want to set a minimum comment length when editing, now you can! Just enable the option and set the minimum comment length to whatever you desire. The user will be shown an error when editing, and you can be assured that edited comments follow a set length.
Store edited comments in your database for an editing history
Finally, you can enable the option to store edited comments in your database. When editing a comment on the back-end, you'll see the comment history and see how many people have edited their comments.
Simple Comment Editing Options Pricing
Get Simple Comment Editing Options for a low price and save yourself from having to program or code! We ask for a valid name and email address so you can receive updates for the plugin and receive the download link via email.
A lot of work has gone into Simple Comment Editing throughout the years and Simple Comment Editing Options extends the plugin to take advantage of SCE's flexibility without having a touch a line of code.
Single
1 Site
Yearly Support
30 Day Money Back Guarantee
Most Popular
Lite
25 Sites
Yearly Support
30 Day Money Back Guarantee
Premium
Unlimited Sites
Yearly Support
30 Day Money Back Guarantee
Lifetime
Unlimited Sites
Lifetime Support
30 Day Money Back Guarantee