The free Reorder Suite for WordPress allows you to Reorder Posts, Reorder Terms, and Reorder by Term. It's a powerful setup that will allow you to reorder post data as you see fit.
Reorder Posts Base Plugin
The first plugin in the Reorder Suite is Reorder Posts. It allows you to reorder items such as posts, pages, and even other items.
Reordering is as easy as drag and drop.
You can choose which post types to reorder in the Reorder settings, which you can find under the WordPress admin settings area.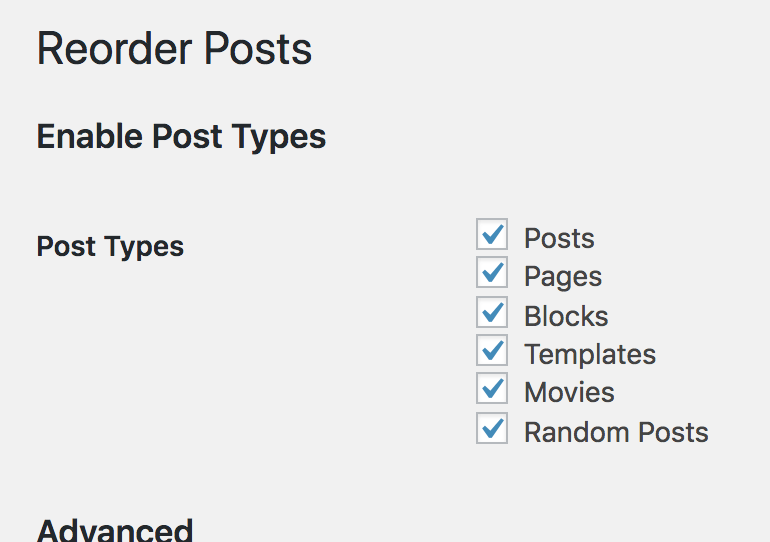 You can even override the default queries, although this is not recommended. It's recommended to write your own code.
By default, helpful queries are shown for the Reorder section. Here's an example below.
You can disable the query helper in the Reorder posts settings.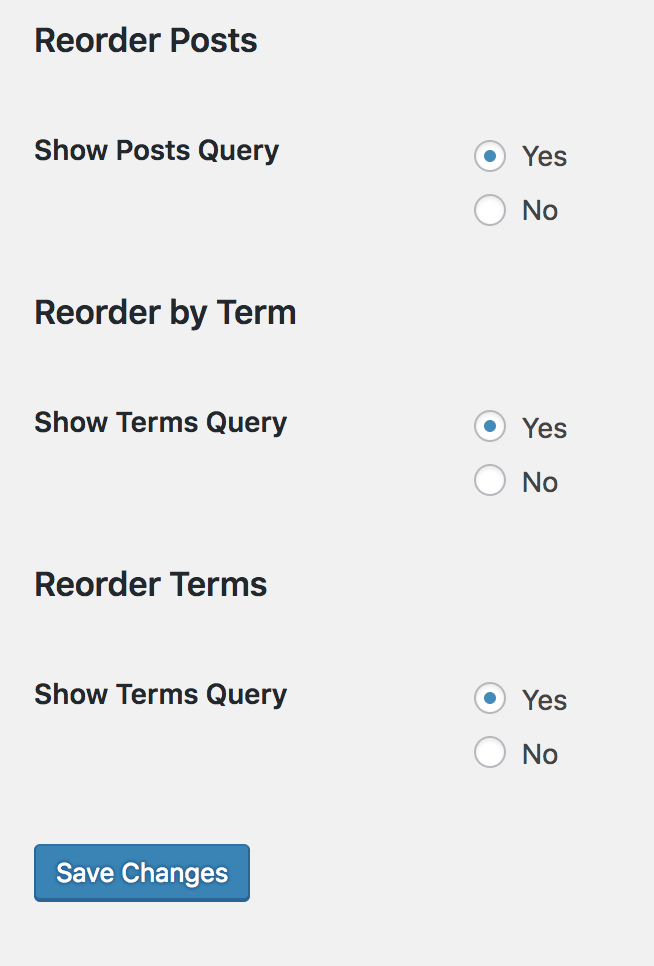 Reorder by Term
Reorder by Term is an add-on for Reorder Posts. It allows you to reorder posts by a term. You'll first want to build term data under Tools->Built Post Term Data.
Example Use-Case
Say, for example, you have a lot of posts, but you only want to show them by term (category). You can use this plugin to drill down by term and reorder posts within that term and display them.
There's even a helpful query to display the items.
Reorder Terms
After a year in development, Reorder Terms is available as part of the Reorder suite. It simply allows you to reorder your terms and display them on the front-end.
Reorder Terms allows you to quickly reorder terms in WordPress.
The Reorder Suite is Powerful
To recap, the Reorder Suite allows you to:
Reorder Posts Types
Reorder by Term Within Those Post Types
Reorder Terms Within The Post Types
The use-cases with all combined are infinite.
Get the Plugins
And it's all free!