Simple Comment Editing will always be a free plugin. It's also the easiest way to edit your comments in WordPress. It currently is installed on over 2,000 websites.
WordPress 5.0
WordPress 5.0 came about swiftly and I tried my best to be ready for it. Included in WP 5.0 is JavaScript translation support, which is stellar, since I didn't have to localize all my strings, especially the timer.
Without the need to localize the timer, I got rid of the 90 minute limit on editing comments and made Simple Comment Editing 5.0 only.
Why Options? Why Now?
There are periodic requests on how to do this, and how to do that with the plugin. Since the plugin has so many actions and filters, I felt it was time these were taken advantage of.
I decided to add options for the base filters such as modifying the comment timer, hiding the timer, allowing/disallowing comment deletion, email notifications, minimum comment length, and even edit logging.
I even added an option to select a button theme, which you can see below: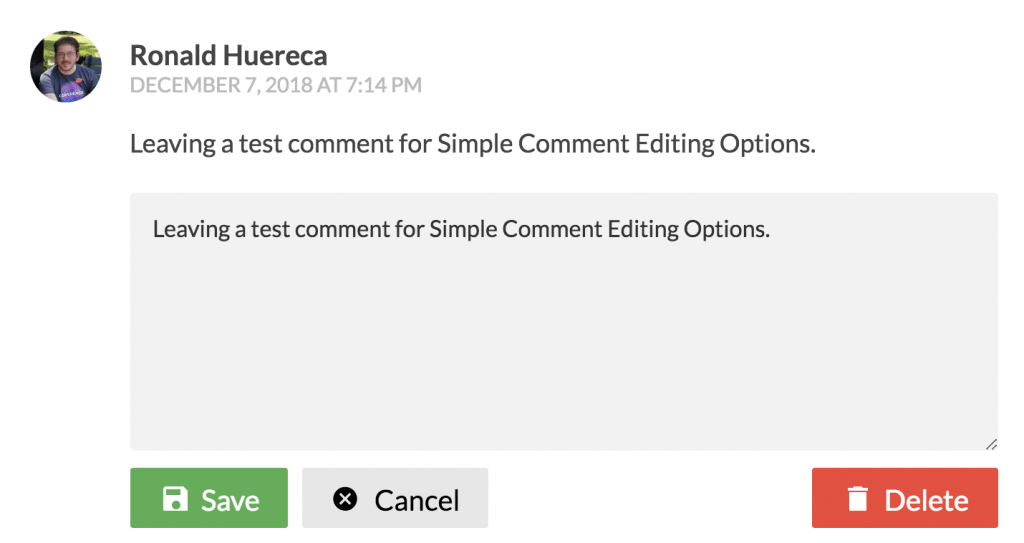 Why Charge for It
A lot of work has gone into Simple Comment Editing and even the options plugin took a while to code. I think I charge a reasonable rate for Simple Comment Editing Options and I hope it catches on. If not, I'll learn yet again from my failures.
Anything else?
Yes, check out the Simple Comment Editing Options documentation and see if it's right for you. After that, check out the Simple Comment Editing Options page and choose your package.