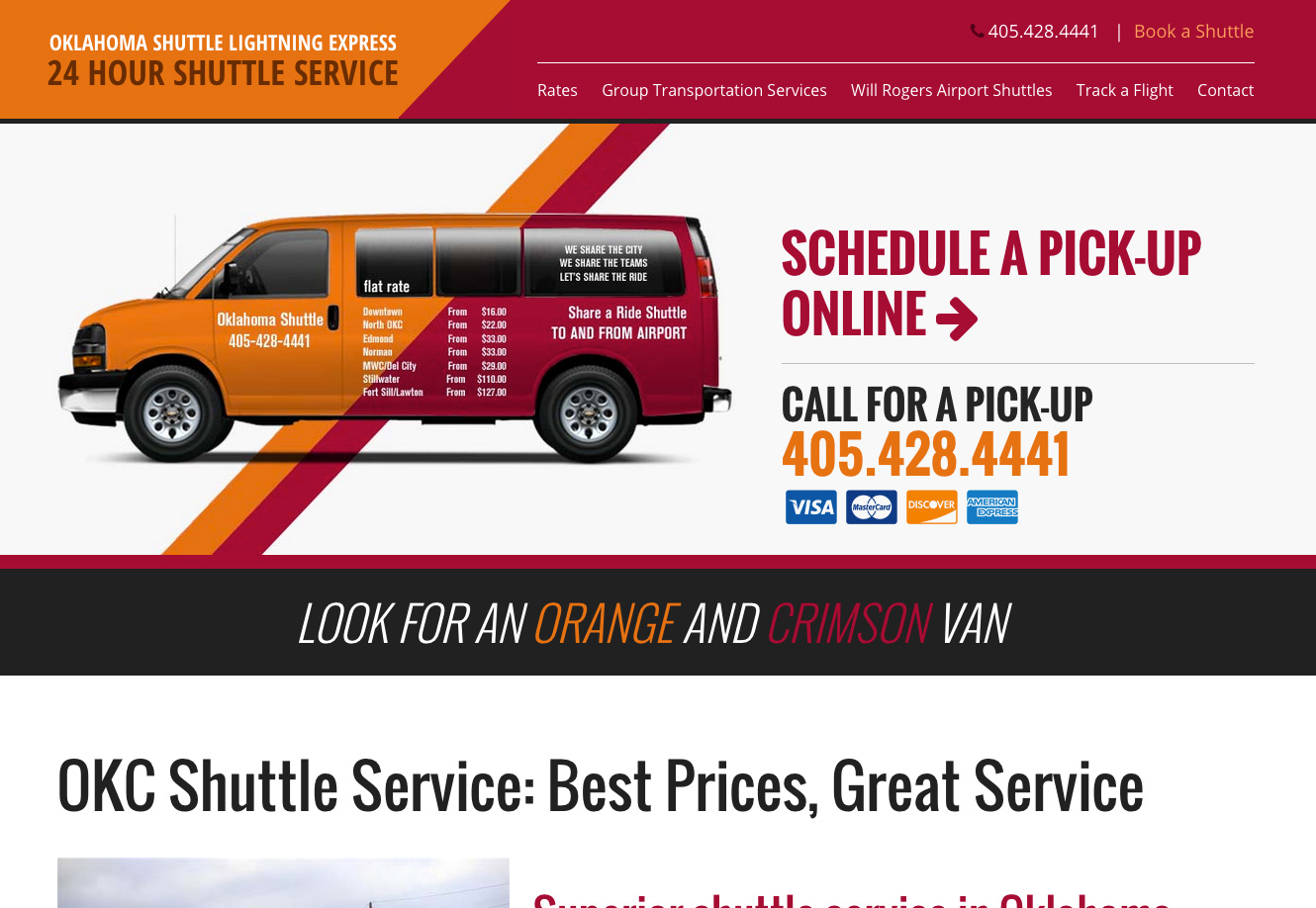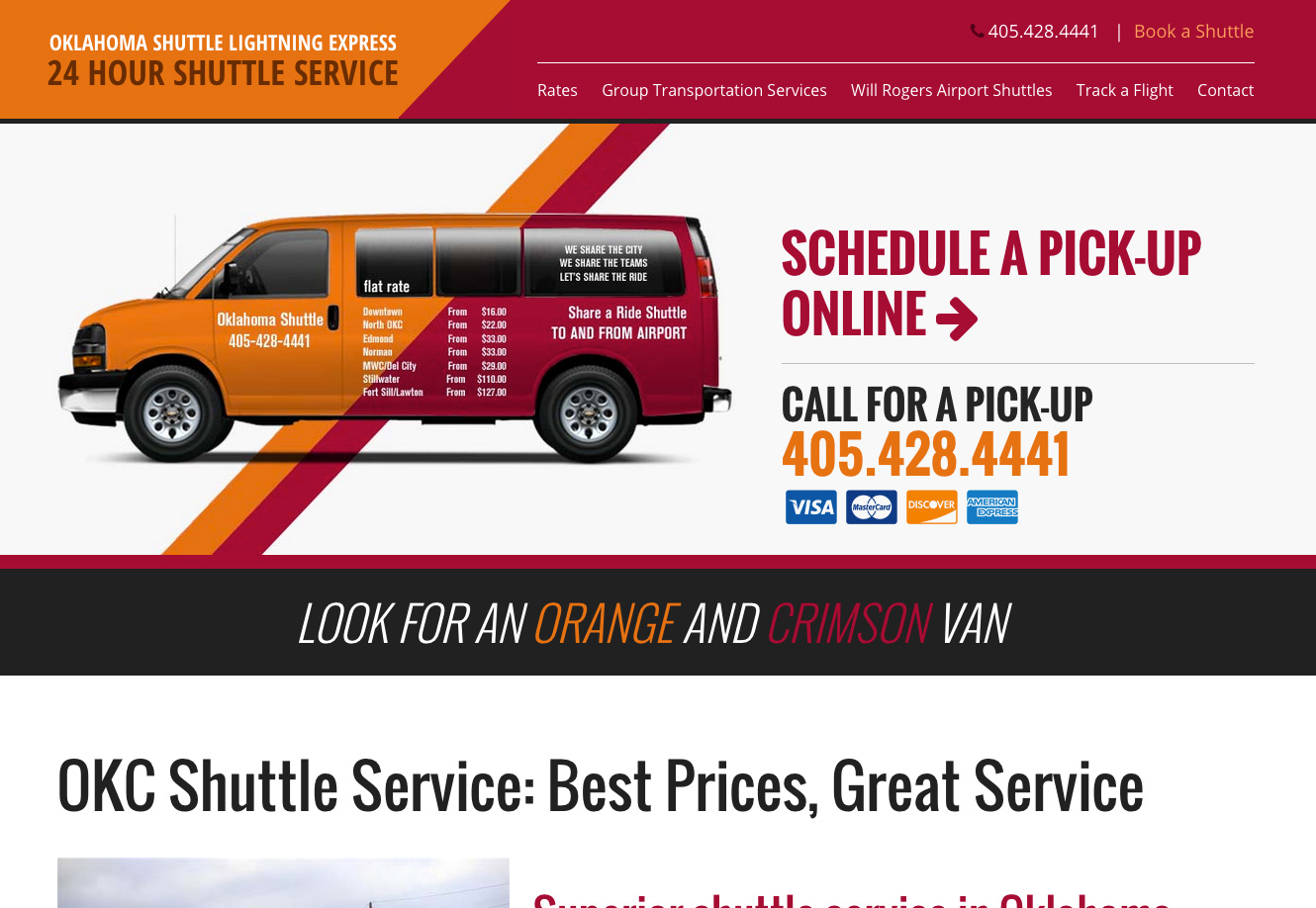 Oklahoma Shuttle was redesigned to be mobile friendly and to have an online booking form.
CMS
WordPress
Tasks
CSS and Mobile Friendly
Integration with Gravity Forms for the booking form
Integrate with PayPal Payments Pro
Results
Incoming calls went way down, and online bookings went way up. No exact figures, but the client is very pleased.