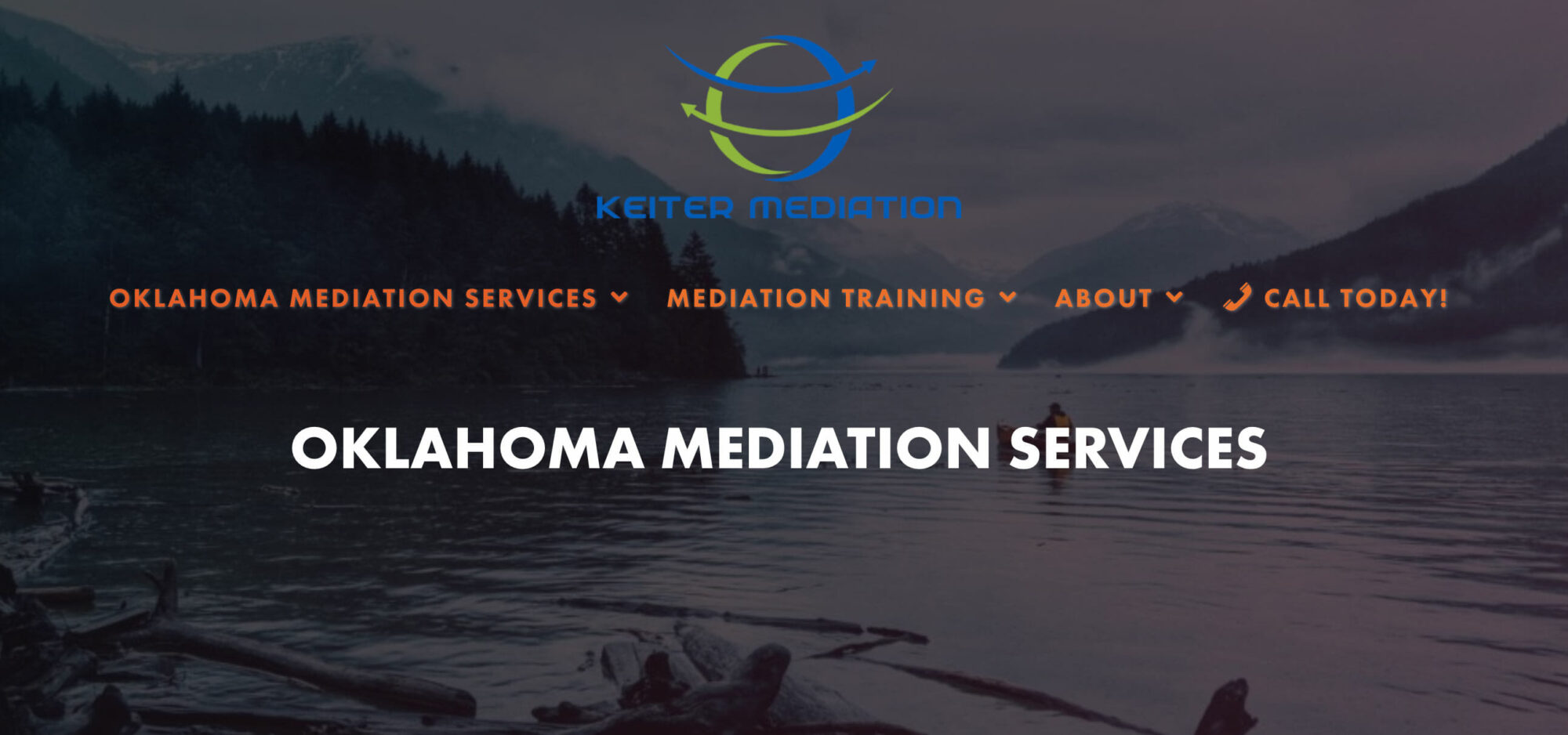 Rob Keiter from okcmediator.com had an antiquated theme using Genesis and Mindstream. I asked him if he'd be open for a redesign. We go way back. He used to be my vocal coach, and now he's into mediation in Oklahoma City and Tulsa.
I used the Astra theme, along with Beaver Builder, Ultimate Add-ons for Beaver Builder, and my own BB Vapor Modules Pro add-on.
I chose to go with a transparent header for all of his pages and the result is fantastic. All of the images are courtesy of Unsplash.
Here's a screengrab of his new homepage.
Technologies Used
Some CSS, PHP for the Gravity Forms integration, and Beaver Builder. This was a relatively easy site and it took me 10 hours to complete. There's still a bit of work to be done, but for the most part, the site is feature complete.