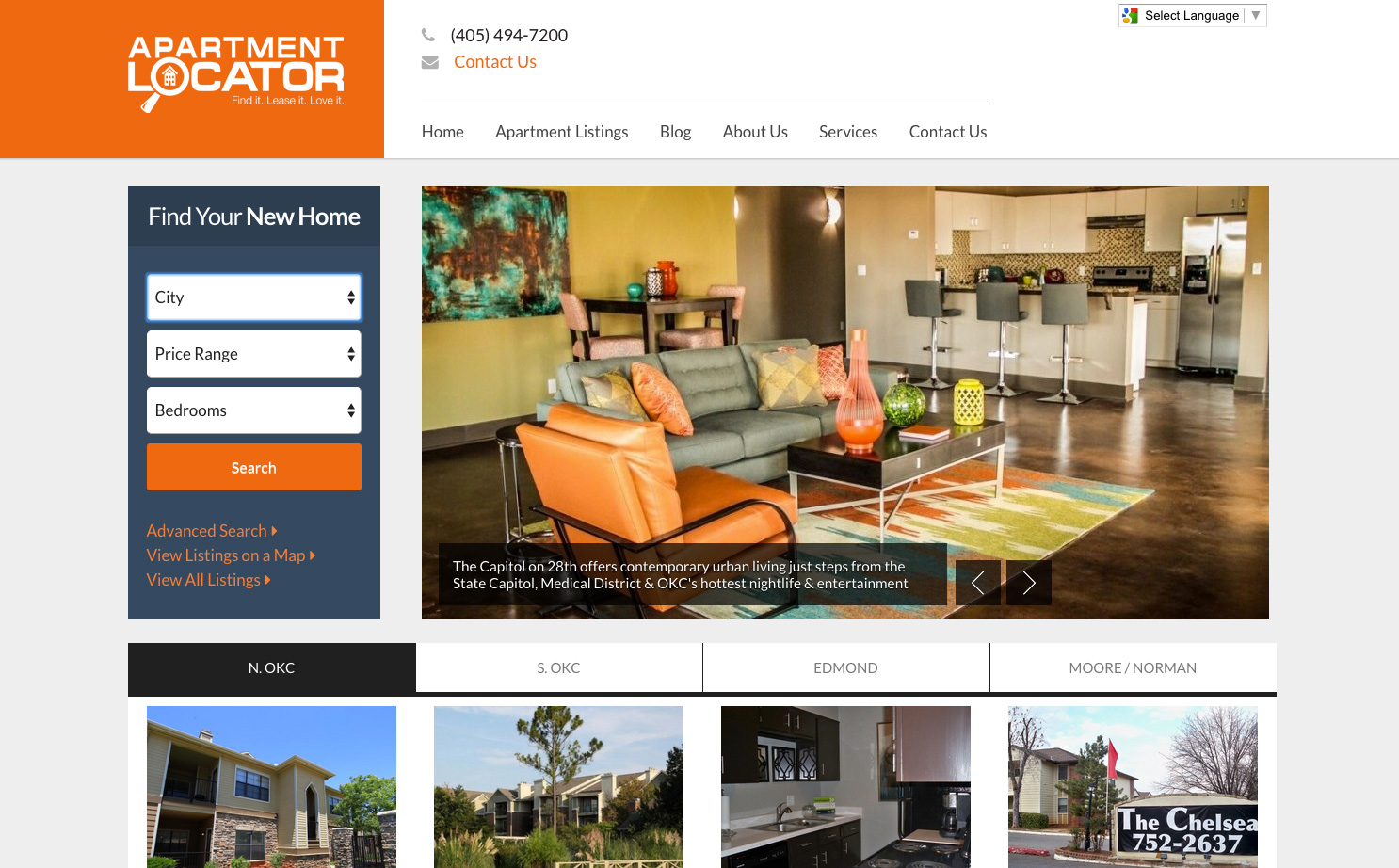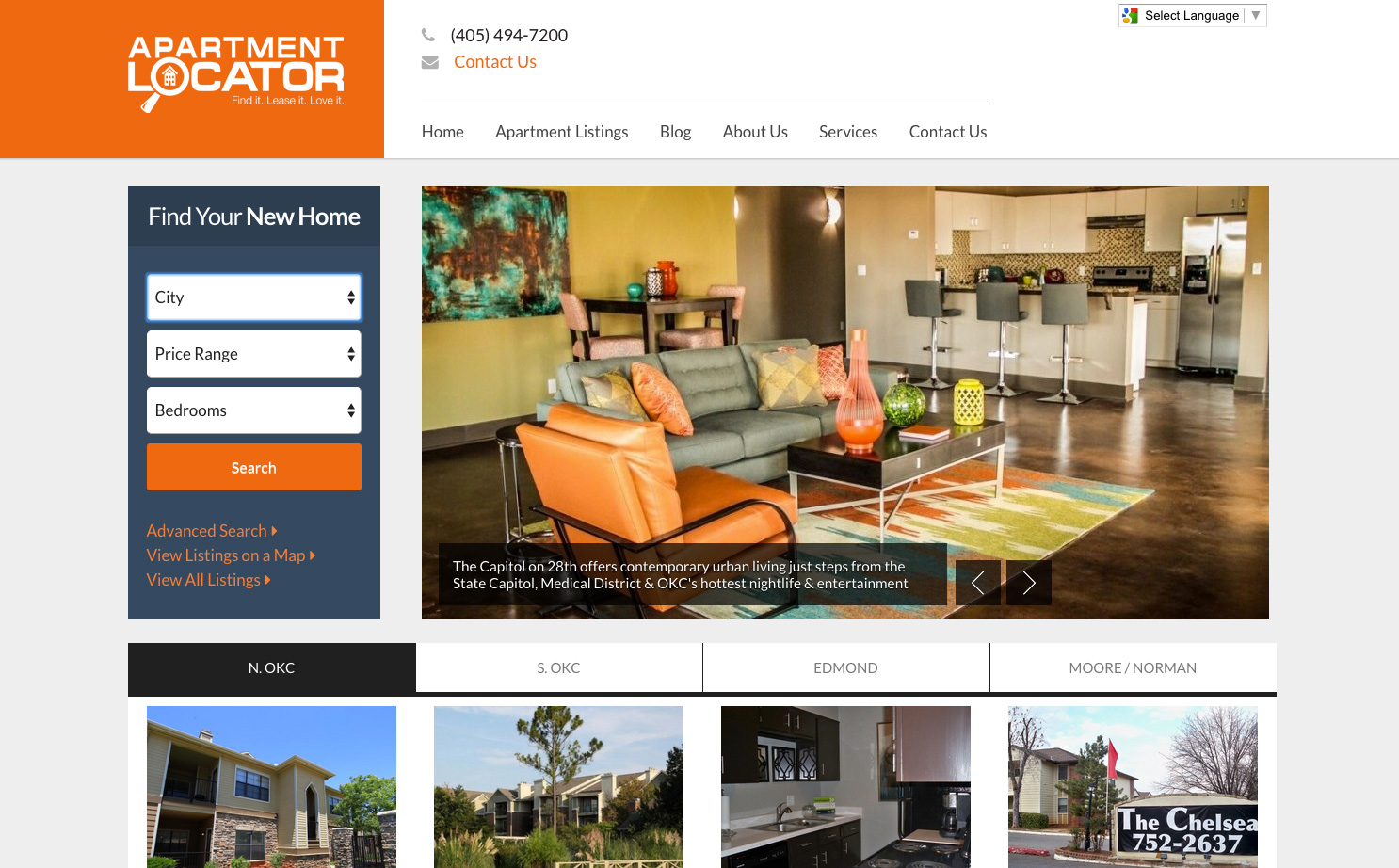 Apartment Locators has by far been the most complicated project I've worked on. I spent weeks getting the architecture just right, and getting all of the data in from various CSV files.
CMS
WordPress
Technologies Used
WordPress re-write rules
Advanced Custom Fields and CMB2
Extensive use of the Google Maps API including Geocode and Fusion Tables
Biggest Issues
Data architecture. How is it stored, and how can we easily search/parse the data.
The Maps API was rather fun to learn, and Fusion Tables are a great way to store data on a map.