Partial Entries with Event Tracking for Gravity Forms
Event Tracking for Gravity Forms now supports Partial Entries.
Step 1 – Verify Your Goal
Set up an event based goal with the category of form and action of partial.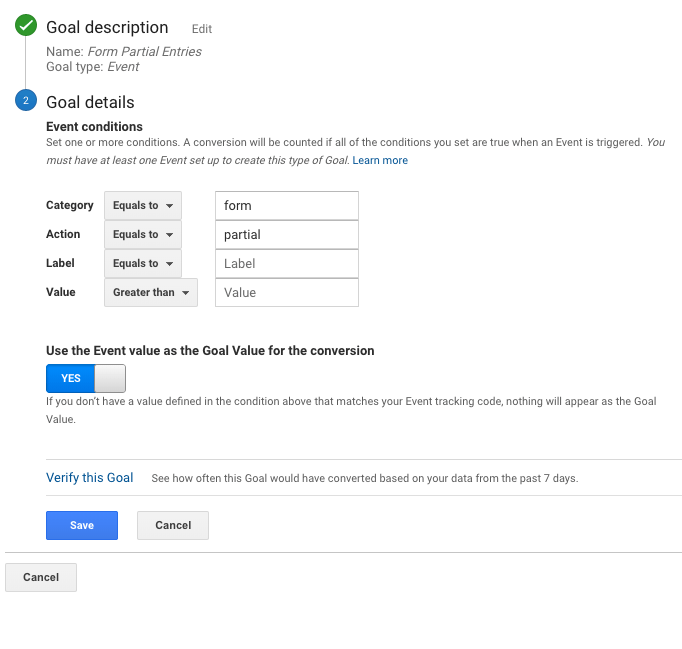 Step 2 – Install the Partial Entries Add-on
Navigate to Forms->Add-ons and install and activate the add-on.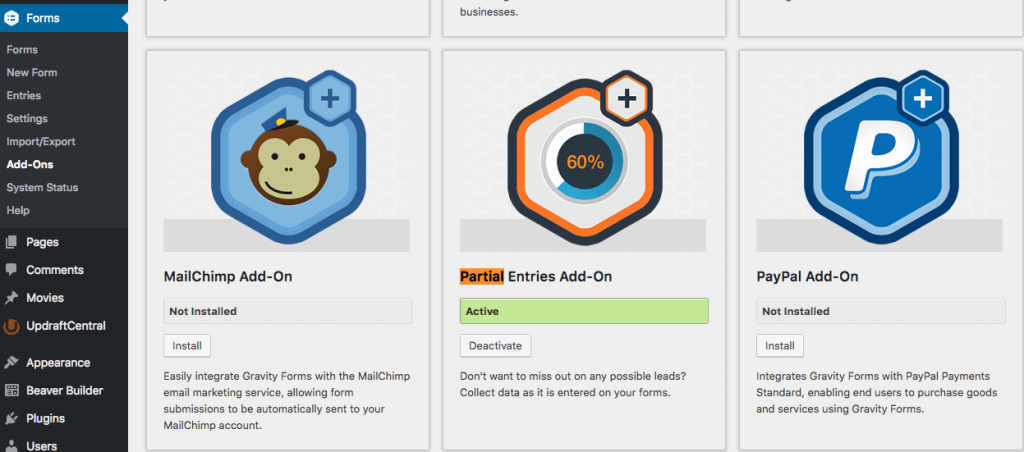 Step 3 – Activate the Partial Entries For Your Form
Navigate to your forms and go to Settings->Partial Entries and enable it for your form.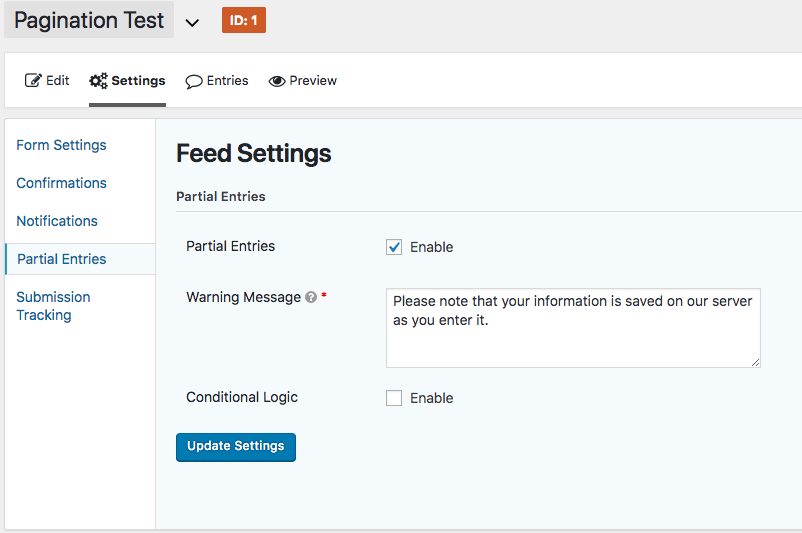 Step 4 – Add Event Meta to Your Form
While editing your form, click a form field and go to Advanced. You'll see that you can input an event category, action, label, and value.
You can put in whatever you want, but make sure it matches your Google Analytics goal.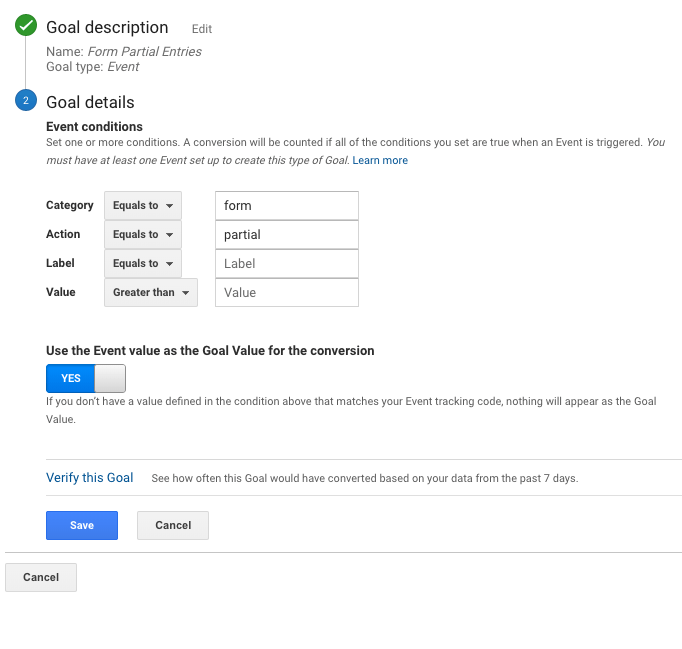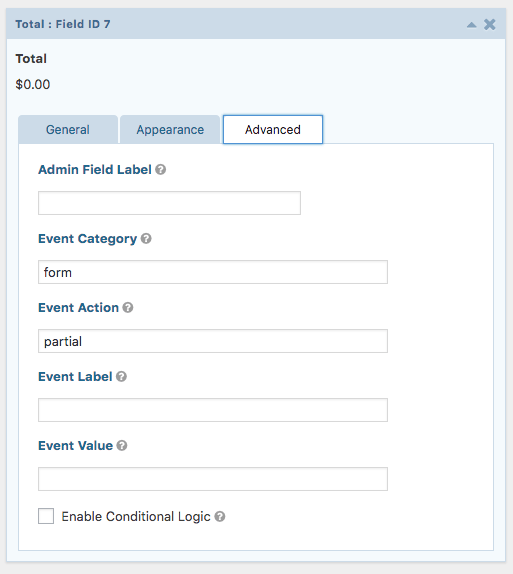 Step 5 – Visit Your Form on the Front-end and Open Up Google Analytics Real Time Events
Fill in some form settings. Wait a bit until the partial entry is saved. Check Google Analytics Real Time Events and Conversions to make sure the partial entry events are being sent properly.

Step 6 – You're Done!
Now you can track partial entries with event tracking.